SUSTAINABLE TREATMENT OF PROCESS WATER
SUSTAINABLE TREATMENT OF PROCESS WATER
The process developed by Bauer WT Systems GmbH enables permanent physical and CSR-compliant water treatment in machinery and connected building systems.
The Bauer Pipejet® treatment system consists of a control unit for frequency-based pulse generation, the water treatment unit and high-performance filters.
The microprocessor-controlled electronics generate a changing frequency band according to a special mathematical algorithm. With this impulse, an effective alternating pulsating electromagnetic field is built up via the treatment unit in the entire interconnected water system. The absorption capacity of the cooling and heating water is significantly increased.
Crystalline structures scale/corrosion are dissolved, ingredients of the water no longer accumulate, biofilms dissolve and are filtered out in the connected high-performance filter system. These technology components are specially developed for demanding industrial applications. In addition to low maintenance, they are characterised by robust durability and very good dirt retention. Apart from changing the filter elements of the high-performance filter required for this purpose, the Bauer system is maintenance-free. Existing filter systems can be integrated as part of a constructive filtration in steps (see below).
The effect is optimised cold and heat transfer. The sensor technology and thus the calibration of your machines function perfectly and permanently.
With the Bauer system, you operate an effective and environmentally friendly system that costs you only a fraction of a complete cooling water system renovation. You achieve a sustainable and permanent improvement of water quality and, consequently, cooling quality. In this way, you increase the service life of your systems and the utilisation of your production.
Bauer technology pays for itself within 1 to 1.5 years. Budgeting for running costs, such as electricity, gas/water, staff and machine use, can be calculated and applied more cost-effectively to your productivity.
The consequence:
Economical
stable, efficient production processes
consistent production quality
high machine availability
low maintenance costs
no or low recurring chemical costs
reduction of water, waste water and disposal costs
Sustainable
minimised consumption of resources
no polluted waste water
no polluted waste (filters or sludge)
safe handling (personal and machine protection)
reduced germ formation through biofilm removal
compliance with CSR standards in production (green factory)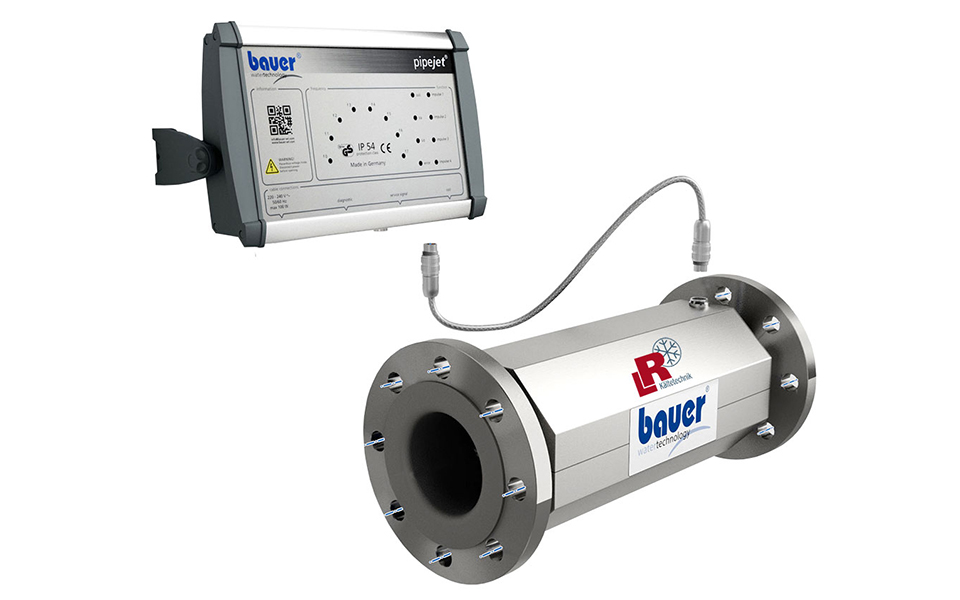 Based on 8 years' experience, Bauer technology is therefore L&R Kältetechnik's favoured process for water treatment in this area. Together with L&R expertise, Bauer is tailor-made for your application case
By the way:
Bauer Watertechnology was awarded the European Business Award in Finland in 2015/2016 in the category "Environment and Corporate Sustainability". References from well-known customers are available on request.
Your contact partner for H₂O technology –
natural water treatment