COOL-LINE: Available 24/7
You can rely on
our round-the-clock service
You can rely on
our round-the-clock service
"Cool-line" – that's what we call our 24/7 on-call service (phone +49 2935 9652 999). One call to this hotline is all it takes, and we will take care of your request – quickly and straightforwardly. In addition, we provide you with round-the-clock service for refrigeration systems and refrigeration machines, and we can even equip your devices for remote monitoring and remote diagnosis. In this way, all important operating data are recorded in real time; fault messages are generated and forwarded accordingly.
Do you need advice or do you have a question? Just send us an
"From analysis to maintenance:
We offer competence from a single source"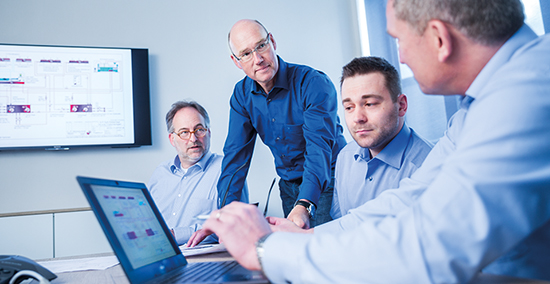 Needs analysis
The first step that LR-Kältetechnik takes with the customer is to record the current situation. We can guarantee successful, long-term collaboration.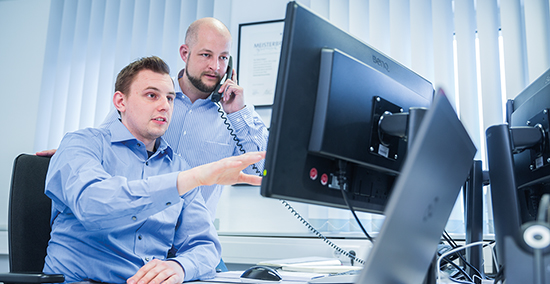 Planning & consulting
That's what sets us apart! Do you need a new system? Or is a modification of your existing one the best solution for you? We examine your processes and, based on our observations, develop a tailor-made concept together with you. Above all, we are honest!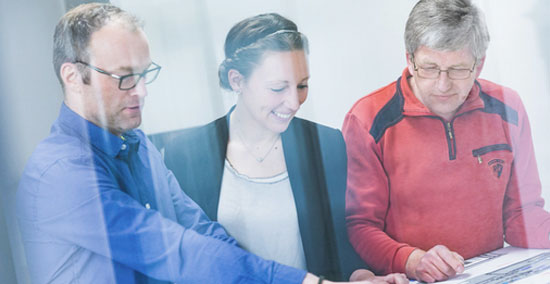 Development
Modern manufacturing processes ensure our consistently high-quality standard through advanced production techniques, which is confirmed by a complete, final inspection in accordance with various test procedures.
"After commissioning,
we are still there for you."
Jürgen Cyba I Service Manager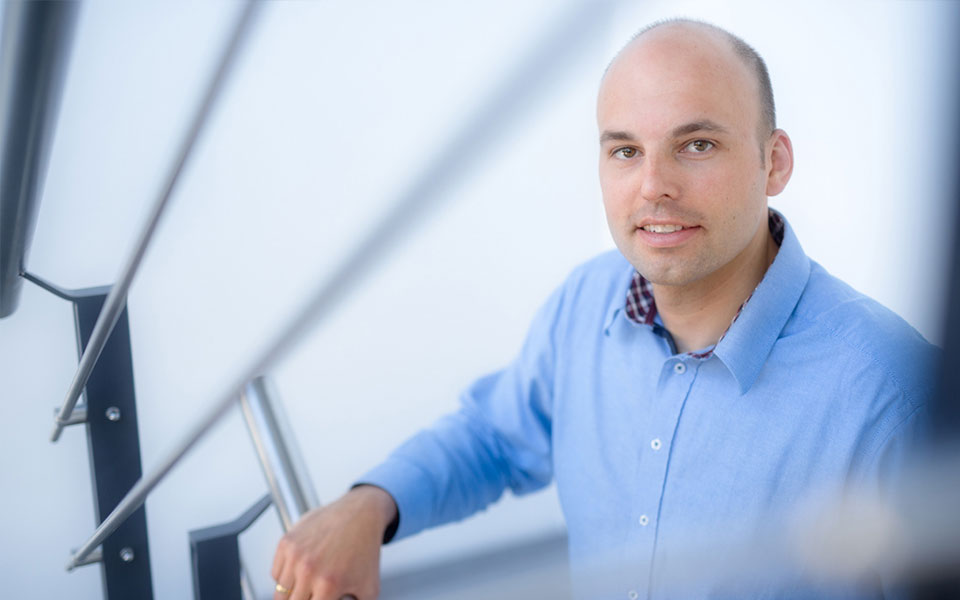 Reduce or avoid downtime
with professional maintenance
Our maintenance concepts include continuously scheduled inspections, cleaning, repairs, replacement of worn parts and system modernisation. This also includes leak tests in accordance with the Chemicals Climate Protection Ordinance. We offer you an all-round service. In case of questions, problems and modifications, we are there for you. For us, collaboration does not end with commissioning!
Short response times and remote maintenance
"By means of our remote diagnostics and remote monitoring, refrigeration systems and chillers that are equipped with a PLC and a modem can be monitored 24 hours a day, so faults can be located precisely or even avoided.
Temperatures, pressures and switching states are recorded and evaluated. If faults or irregularities occur on refrigeration systems, these are forwarded to a fault signalling panel in the plant or reported by modem.
"Leakage Energy Control" (LEC) is a database in which refrigeration systems are centrally recorded and monitored. Each refrigeration system is classified using its system parameters. In addition to the system type, refrigerant data is also stored and a maintenance logbook kept. This ensures that the use and volume of the refrigerants used is recorded at all times.
What else can we do for you?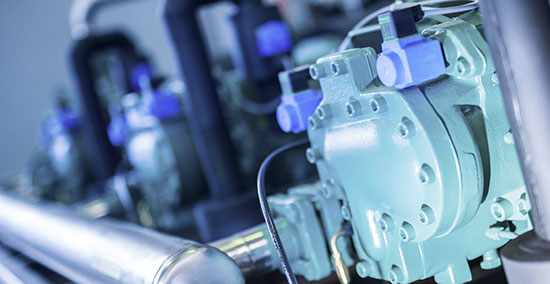 In the event of sudden failure of the refrigeration systems, we do not leave our customers on their own, which applies to additional refrigeration demand as well.
In these cases, we offer an extensive range of top-maintained L&R refrigeration systems for rent.
read more